Illinois is known for Chicago, which is not the state's capital but rather its greatest metropolis. It may be astonishing to find that Illinois has any significant fauna. There are natural areas close to Chicago that are rich enough to serve as wildlife refuges. The state hosts a variety of mammals, amphibians, reptiles, insects, and even wild cats. However, there is now only one native species of wild cat wandering the state. Is this species a mountain lion?
Mountain lions have long been extirpated from many states, and only a few states today have a thriving population. This article discusses everything you need to know about mountain lions in Illinois and other interesting facts.
Are There Mountain Lions in Illinois?
Mountain lion sightings have been reported in Illinois during the past few decades. Each year, the Illinois Department of Natural Resources (IDNR) gets numerous reports about mountain lion sightings. However, there is still no stable and thriving population of mountain lions in Illinois today. According to IDNR, overharvesting and habitat loss led to the eradication of mountain lions from Illinois before the 1870s.
Mountain lions, sometimes known as cougars, are often extremely elusive, making most sightings brief. Animals most frequently mistaken for cougars in Illinois include bobcats, domestic cats, and dogs.
Since 2015, mountain lions have been safeguarded in Illinois, and hunting, killing, or harassing them is illegal unless they pose an immediate threat to a person or property.
Mountain Lion Sightings in Illinois
There are no stable mountain lion populations in Illinois today, but there have been confirmed sightings of some individuals passing through Illinois on their way to another state.
Between 2002 and 2022, eight mountain lion sightings have been confirmed in Illinois. In Randolph County, a train struck and killed a cougar in 2002. In Mercer County, a bow hunter shot another cougar in 2004. Another was shot and killed after wandering around Chicago's Roscoe Village area in April 2008. These were all male sub-adults aged two to three.
According to DNA testing, these animals shared genetic traits with cougars from South Dakota, which strongly implies that they were all wild males migrating from that western group.
The IDNR confirmed pictures of animals captured by trail cameras in Jo Daviess, Morgan, Pike, and Calhoun counties from September to November 2012 to be those of live mountain lions. Given the lengths that cougars frequently cover and the close vicinity of the counties (particularly Calhoun, Morgan, and Pike), it is conceivable that the mountain lions depicted in the photographs were the same animal.
In 2013, Illinois Conservation Police shot and killed a mountain lion at a property in Whiteside County, and in November 2014, the IDNR confirmed that another mountain lion was shown in trail camera footage from Sangamon and Effingham counties. 
Latest Mountain Lion Sightings in Illinois
Just this year, a mountain lion that crossed into Illinois met a horrible end when it was run over and killed by a car on Interstate 88 in DeKalb County. Prior to that, on September 28, a glimpse of a mountain lion was caught on a trail camera in Whiteside County, later confirmed in the wild on September 29, 2022. According to department experts, the enormous cat killed on Interstate 88 was the same mountain lion photographed in Whiteside County by a trail camera.
Early in October, another mountain lion was discovered in western Illinois. Using a GPS collar implanted by the Nebraska Game and Parks Commission as part of a continuing study on their mountain lion population, IDNR is keeping track of the cat. As the cat traveled east, Nebraska's wildlife officials kept in touch with their counterparts in Illinois and Iowa.
What Is the Current Status of Mountain Lions in Illinois?
In Illinois, mountain lions have been safeguarded since 2015. Unless cases of immediate threats to people or property arise, mountain lions may not be hunted, shot, or disturbed. For properties being threatened by cougars, the IDNR may grant a permit for a nuisance animal and offer assistance with control methods.
Before 1870, mountain lions were extirpated from Illinois due to habitat degradation and increased hunting pressure. There have been confirmed sightings of cougars traveling through the state during the past few years, but there is currently no proof that Illinois has resident breeding colonies of mountain lions. They may move through Illinois in search of new lands as populations in South Dakota, Nebraska, and the Rocky Mountain states rise.
Where Do Mountain Lions Live?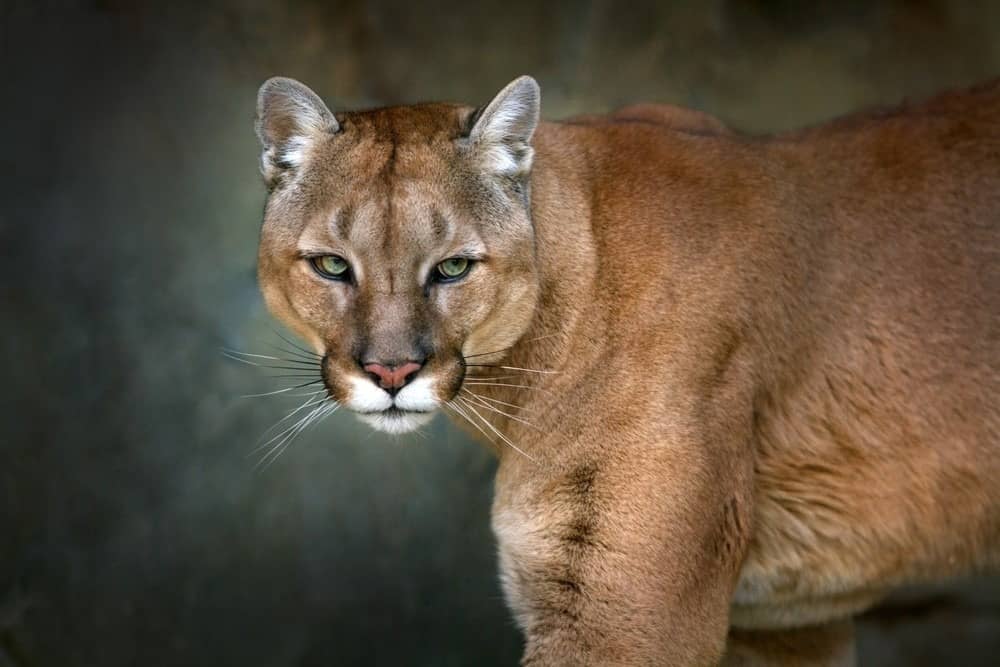 In general, mountain lions can be found wherever deer thrive. Their natural habitat includes rocky, steep valleys or mountains; from sea level to heights of 10,000 feet, and from coastal forests to deserts.
The cougar population in the Americas was decimated by decades of heavy hunting. Due to restrictions on hunting and conservation efforts, mountain lions have regained parts of their former ranges. The eastern United States doesn't have resident cat populations, but some states occasionally see cats.
In the United States, there are thought to be between 20,000 and 30,000 mountain lions. It is difficult to determine the precise population size of mountain lions because they are solitary and elusive. While some travel long distances in search of their prey, others settle in one place and breed there.
What Wild Cat Lives in Illinois?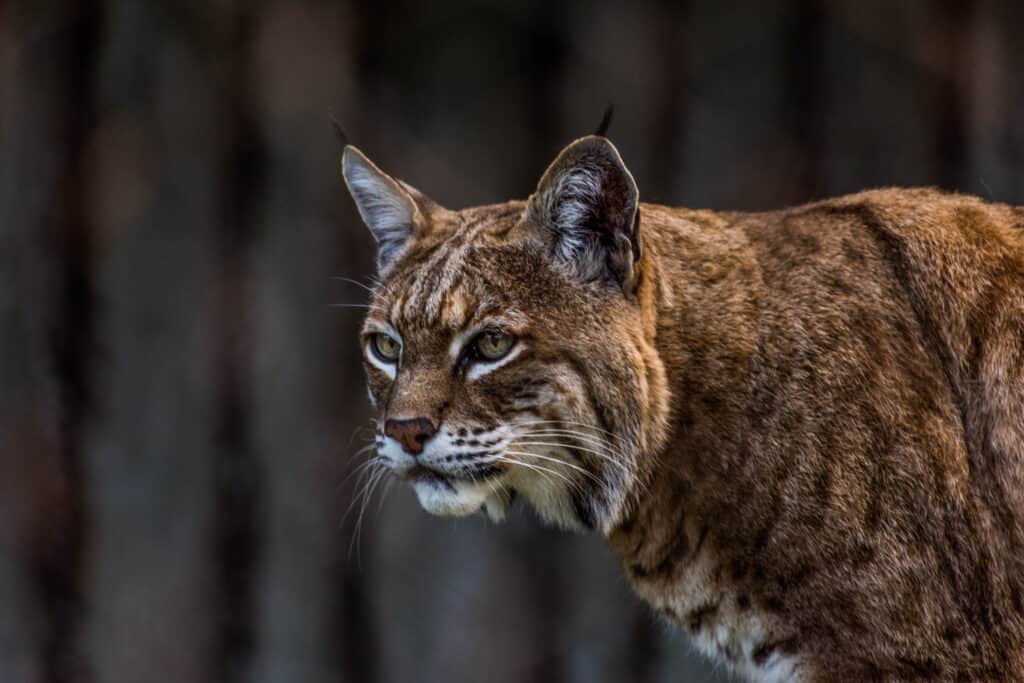 The bobcat is the only wild cat species present in Illinois today. This wild cat was on the verge of extinction in the 19th and early 20th centuries due to hunting for its fur. Fortunately, since 2016, the state has seen an increase in the population of bobcats.
According to the Illinois Bobcat Foundation, more than 5,000 bobcats are roaming around in 99 of the 102 counties in the state today. There have also been numerous sighting reports throughout the Southern Wisconsin and Chicago suburbs during the last three years.
Up Next: