When your entire eastern border is the Mississippi River, you know there has to be some excellent duck hunting opportunities. Additionally, with the Missouri River, it's easy to see why Missouri has some of the best duck hunting in the country. Missouri is ranked sixth in the duck harvest by the U.S. Fish and Wildlife Department with 365,400 ducks harvested. Due to the popularity at some of the wildlife management areas, reservations with 15 of them are now required, with a draw system to award hunting rights. Whether new to the sport or experienced, here is all you need to know about the season for duck hunting in Missouri including bag limits, season dates, and more!
What Types of Ducks Can Be Found in Missouri?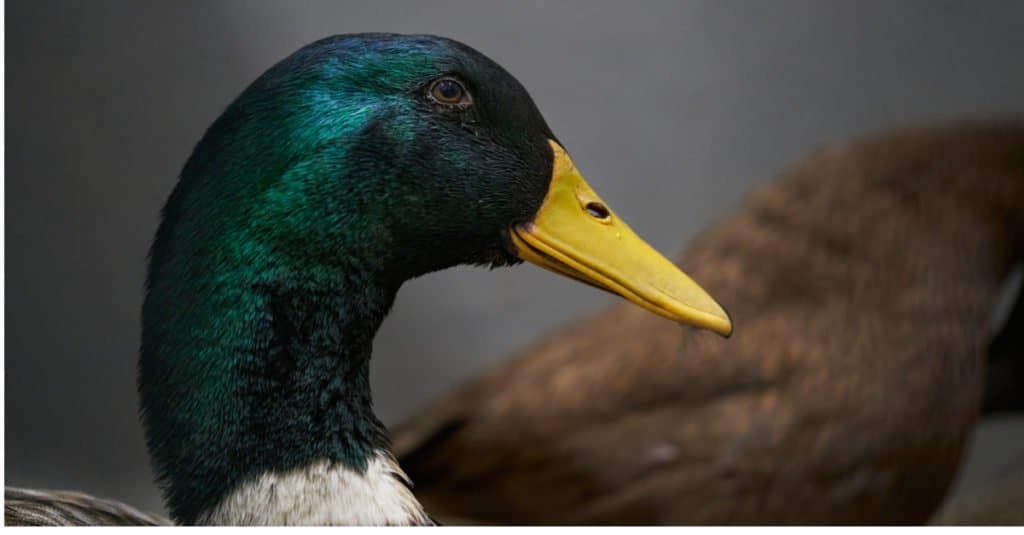 Missouri is on the border of the Mississippi Flyway and the Central Flyway so it has migrating birds stopping by from both. The three most harvested ducks in the state are mallards, gadwalls and green-winged teal. Teals arrive early in the season and pass through while you may have some mallards that winter all year long. Some common duck species in Missouri are:
Mallard
Gadwall
Wigeon
Teal
Pintail
Ring-necked
Shoveler
Where Can You Hunt Ducks in Missouri?
Hunting along the Mississippi River has some of the best duck hunting but there are 15 managed wetlands that all have excellent hunting. Some of the best known wildlife management areas are Otter Slough, Grand Pass, Eagle Bluff, and Duck Creek, which all require reservations. Also, the Upper Mississippi Conservation Area and the August A. Busch Conservation Area have blind draws for managed hunts. You can hunt on private land during open seasons as long as you have permission from the owners and there are open hunting areas that don't require reservations.
Missouri Hunting Zones
Missouri is divided into three zones: the North, Middle, and South Zone. Each zone is around a third of the state but be sure to find the county you plan to hunt in to be sure you follow the correct season dates.
Season Dates for Duck Hunting in Missouri
| | | | |
| --- | --- | --- | --- |
| Species | North Zone | Middle Zone | South Zone |
| Ducks and Coot | Oct. 29-Dec. 27 | Nov. 5-13 and Nov. 19-Jan. 8 | Nov. 14-27 and   Dec. 7-Jan. 31 |
| Teal | Sept. 10-25 | Sept. 10-25 | Sept. 10-25 |
Other Season Dates
| | | | |
| --- | --- | --- | --- |
|   | North Zone | Middle Zone | South Zone |
| Youth Waterfowl Hunting Days | Oct. 22-23 | Oct. 22-23 | Nov. 19-20 |
| Falconry for Ducks and Coots (Statewide: Sept. 10-25) | Oct. 22-23 and Oct. 29-Dec. 27 | Oct. 22-23 and Nov. 5-13 and Nov. 19-Jan. 8 | Nov. 19-20 and Nov. 24-27 and Dec. 7-Jan. 31 |
Missouri Bag and Possession Limits
The bag limit for ducks in Missouri is six ducks per day, with certain species restrictions. Those restrictions are four mallards (and only two hens); three wood ducks; two black ducks; two canvasbacks; two hooded mergansers; two redheads; two scaup (greater and lesser combined) for the first 45 days, and one scaup for the last 15 days (see below); one mottled duck; and one pintail. There is also a limit of 15 coots daily.
| | | |
| --- | --- | --- |
| Species | Bag Limits | Possession Limits |
| Ducks | 6 | 18 |
| Coots | 15 | 45 |
Shooting Hours
The shooting hours in Missouri are ½ hour before sunrise to sunset. Early morning hunting really is the best time for catching ducks on the move so be sure to plan ahead so you have time to get your decoys set, your blind situated and all your gear in place.
Gear Needed for Duck Hunting
There are lots of shallow water hunting areas in Missouri where you might just need a good pair of waders for a hunt. There are also permanent blinds in many of the managed areas that you can enter the drawing for a chance to use those blinds. But if you want to take your own duck boat out or set up your own blind you just might need a little more gear. Here is a starter list of gear you might need for duck hunting season in Missouri.
Gun
Shotgun: a 12 gauge or 20 gauge (must not be larger than a 10 gauge)
Gun case/bag
Shells: While 3" shells are common, your need depends on the duck species you are targeting. Also, shot must be nontoxic.
Camouflage, Blinds, and Callers
Duck blind or boat blind: Several of the managed areas have blinds already set up in prime locations. You can enter a drawing to gain access to these throughout the season. You can buy a commercially built blind like an A-frame or pit blind or you can build one of your own. Some waterfowlers prefer to use a boat blind, hunting from their duck boat while others will take their kayak or canoe out. Whichever blind type you choose, be sure it is as camouflaged as possible.
Decoys: Researching spreads and picking out the best decoys is one of the most enjoyable aspects of the sport. Finding decoys that look so realistic and laying them out in a fishhook or crop circle spread, adjusting for the wind conditions, creating just the right recipe to attract a flock. You can also create elaborate spreads where you through in a half-dozen geese as well or you can bring a simple 12-duck line. Experiment with what works for you and don't be afraid to mix it up.
Camo: If you are hunting in reeds and heavy brush you are going to want to have different camo then if you are hunting in flooded forests. Decide where you want to hunt first and then choose your camouflage to blend in.
Duck callers: Practice your duck calls before you get in the field! Having your calls down is going to help attract ducks. It also makes a difference. Some waterfowlers will have a string of callers in their bag, or you can use a 6-in-1 whistle depending on the species.
Safety Measures
First Aid Kit: Having a first aid kit in your blind bag is essential. Just be prepared. Again, you don't want to end a hunt early due to a minor cut or injury that can be addressed in the field.
Waders and Boots: Early teal hunting isn't so bad but when it gets to late season duck hunting it gets chilly in Missouri. Having a good pair of waders and boots will help keep you warm and dry so that you do not have to cut a hunt short due to the elements.
Life vest or PFD: If you decide to hunt from a boat, be sure to wear a life vest. They even make lightweight camouflaged ones that work nicely for duck hunting.
Dog
Dog (technically not "gear,' but enjoyable to have): It can be very rewarding to hunt with your dog especially after years of training. Dogs need gear, too, with comfortable vests to keep them warm and safe. Also, be sure to bring plenty of food, water, and treats for the hunt.
Factors for Success
There are so many tools you can use to create the optimal hunt. You can check the weekly waterfowl reports, research the migration dates of certain species, and monitor the weather to prepare for your hunt day. In addition to that, deep dive into a new species to widen your opportunities or try a new decoy spread strategy. Planning is the key to success (and it doesn't hurt to land a draw for one of the prime hunting blinds!).
Where are the Best Places to Duck Hunt in Missouri?
Some of the best duck hunting are in the 15 managed waterfowl areas in Missouri. Eagle Bluff, Otter Slough and Grand Pass are some of the most popular. The Upper Mississippi River Conservation Area has excellent duck hunting as well as several of the National Wildlife Refuges like Mingo and Swan Lake. The two major rivers in Missouri, the Missouri River and the Mississippi, are always a good bet, but there are plenty of smaller lakes, rivers, ponds and fields that attract ducks all season long.
Meet the Species: 3 of the Most Common Ducks in Missouri
Mallard: The most common duck in the U.S. is the mallard. It is also the most harvested in Missouri. The male mallard has an emerald green head that shimmers a bit in the sun. Further, in flight, you can see the blue-edged wings, the white underside, and brown to gray backs.
Gadwall: Although not as showy as the mallard or wood duck, the gadwall is a good catch. They are mix of browns, with a black and white wing feathers. Their heads are unremarkable, brown with a black beak. This is one of the few duck species where the drake is not that different than the hen.
Green-winged teal: Green-winged teals have a stunning green stripe on their wings as well as a green crescent behind their eyes. The green on their heads is in contrast to the rust colored heads (the drakes). Their bodies are mostly gray with black and white tail feathers.
Up Next
FAQs (Frequently Asked Questions) 
Can you duck hunt in Missouri?
Yes, you can duck hunt in Missouri. You need a Small Game Hunting Permit, a Migratory Bird Hunting Permit (HIP) and a Federal Duck Stamp.
When does duck hunting season start in Missouri?
The duck hunting season begins on September 10 for early teal and Oct. 29 for ducks and coots in the North Zone.
What are the most common ducks in Missouri?
The most common ducks harvested in Missouri are Mallard, Gadwall and Green-winged teal.
What is the bag limit for mallard ducks in Missouri?
Of the six-duck limit, four may be mallards, but only two of them may be female.
How does Missouri rank in the country for duck harvest numbers?
Missouri is ranked sixth in duck harvest (based on a 10-year average).